State Awards
Angie Freiburger (left) and Amber Busch (right) received statewide awards from Kristie Oliver, Executive Director for the Coalition for Family and Children's Services in Iowa for their leadership in Child Welfare Services. Angie received the Sue Pitts-Fischer award, which is given annually to someone who has shown outstanding achievement in leadership, mentorship, and advanced the practice of child and family services through the public/private partnership. Amber received the Tom Lewis Award, which is given annually to acknowledge an individual who has shown outstanding service, dedication, longevity, and diversity in duties to children and families.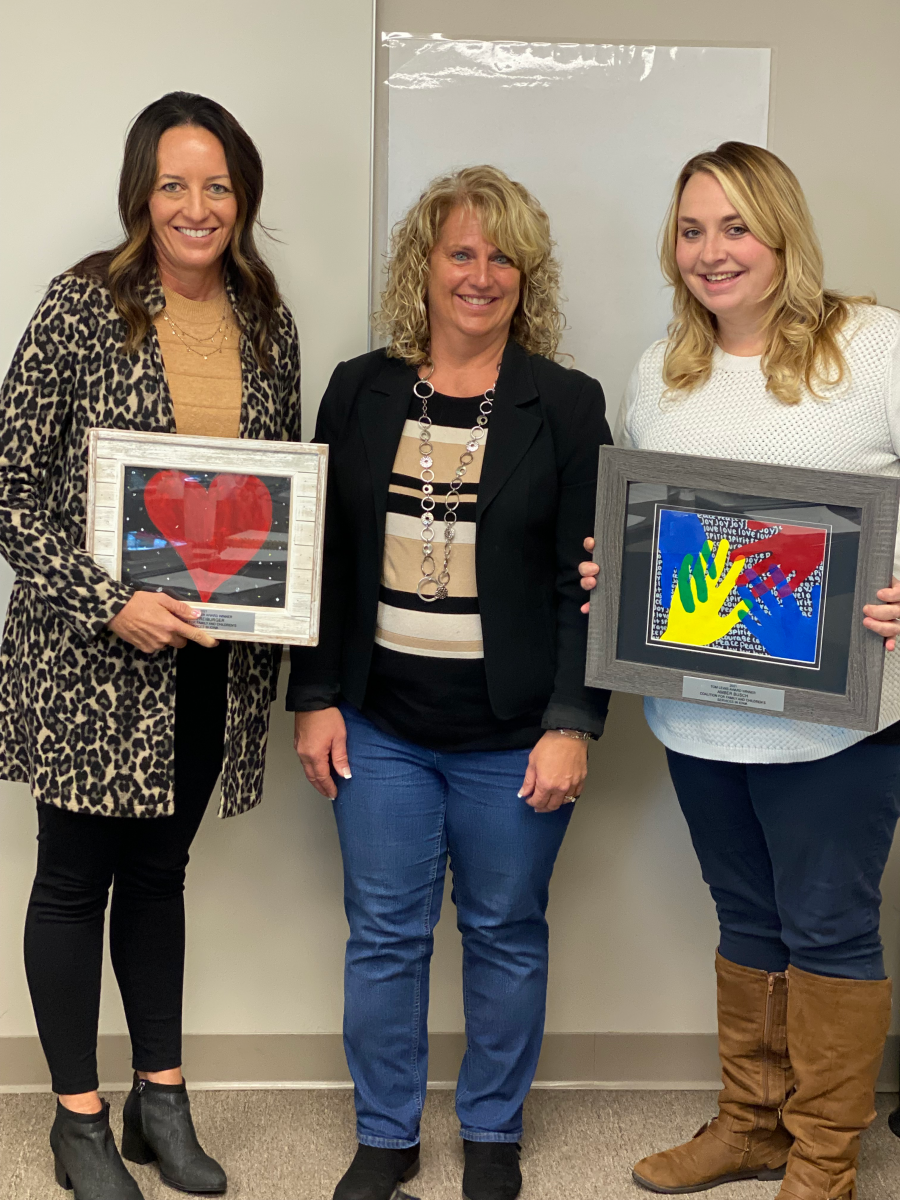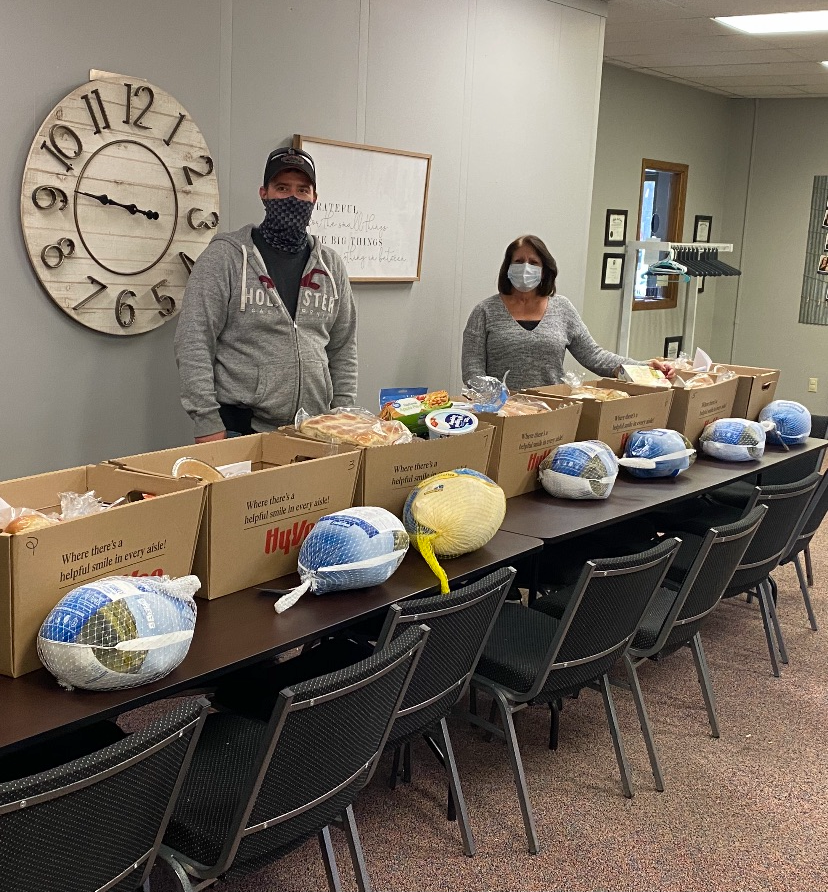 Food Drive at Holiday Season
Families First employees partnered with a local area business in Fort Dodge to help distribute turkeys and other food items to families in need ahead of the holiday season.
Clothing Closet
Families First employees volunteer their time and talents in Cedar Rapids at the Families Helping Families Clothing Closet. Families First employees assisted this local organization in preparation for a fundraising event. The money brought in went towards providing low-income families with necessary clothing.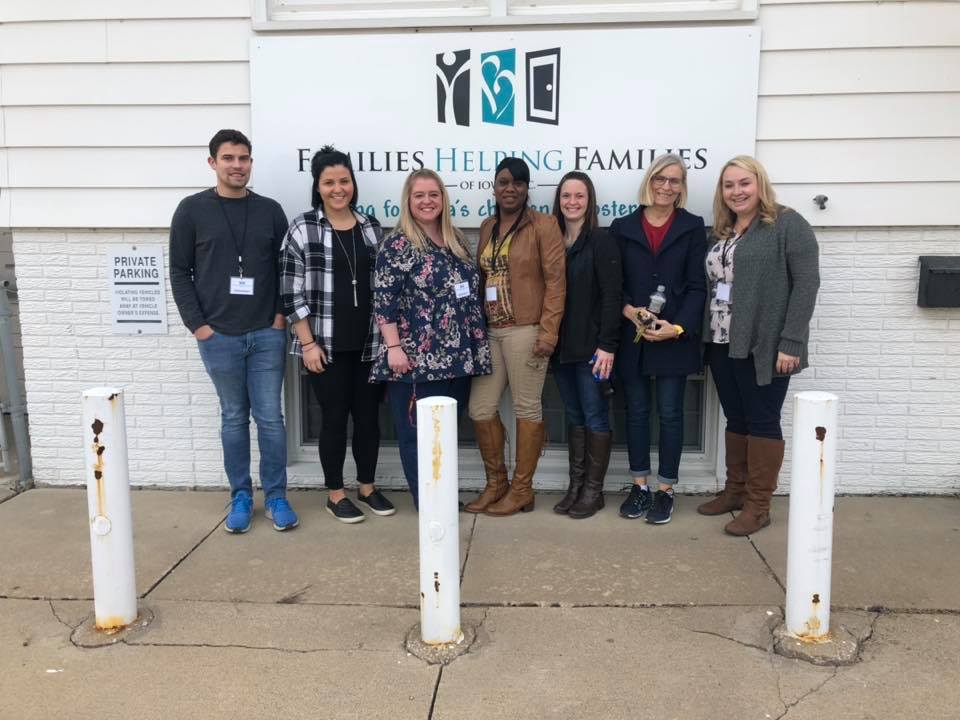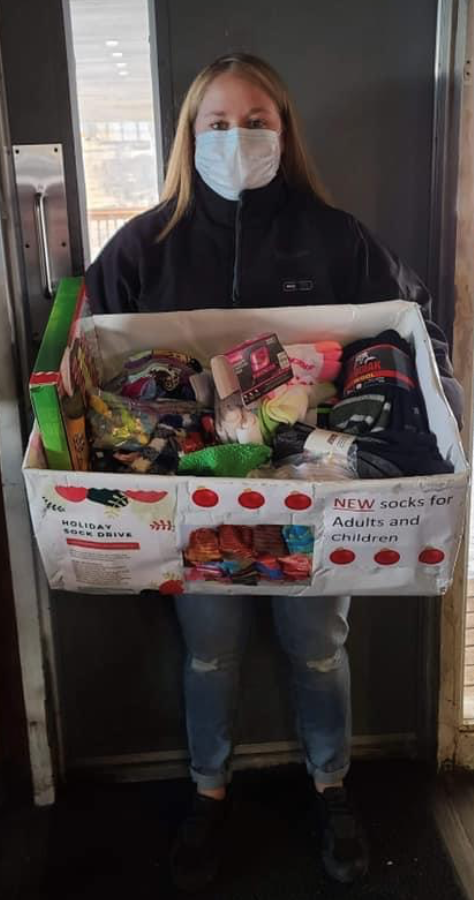 Sock Drive
A Families First employee is pictured gathering donated socks from a sock drive. Collaboration between Families First, a local Diversity Committee and Fort Dodge Correctional Facility resulted in these necessary donations. These socks were provided to children and adults alike throughout the holiday season who were in need of new socks to help keep them warm.